The Business Case for Cloud
Microsoft Cloud solutions can provide businesses and organisations with a number of tangible benefits. According to global consultancy Deloitte these benefits can include low capital establishment costs, reduced time-to-market, scalability, and stimulation of innovation. Add to that the potential for greater flexibility, security and relative simplicity when compared to on-premise and private cloud solutions and the business case for cloud infrastructure is even stronger.
Organisations can choose from the extensive catalogue of Microsoft 365 software-as-a-service (SaaS) offerings such as Outlook email, SharePoint & OneDrive document storage, and Teams collaboration capabilities up and running within hours. Alternatively, Microsoft Azure infrastructure-as-a-service (IaaS) offers the capability to create custom cloud based applications, data warehouses, web services, virtual servers and storage.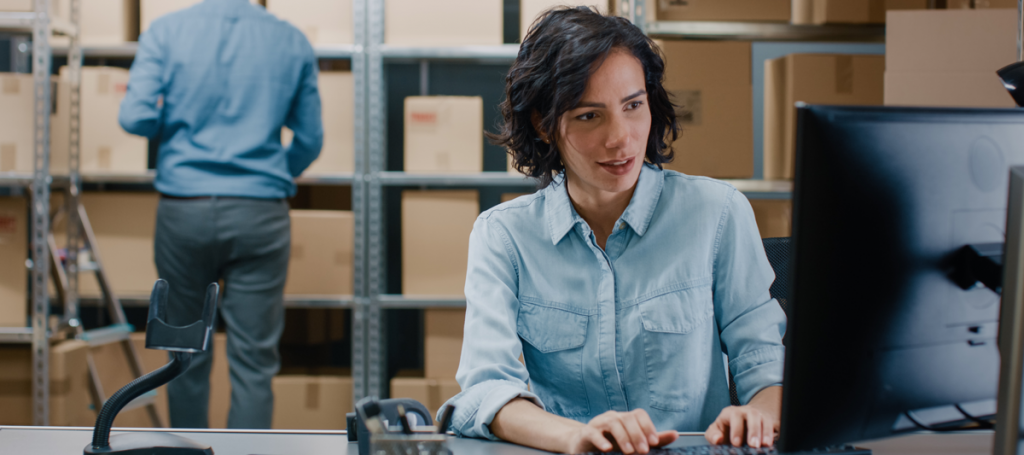 How Does Microsoft 365 Work?
Microsoft 365 services are delivered regionally from Microsoft's global network of data centres. The regional data centres that serve New Zealand are currently located in Australia, and a New Zealand data centre is under development.
The basic foundation of your Microsoft 365 & Azure presence is called a "tenant". Your tenant is the private account container within Microsoft's cloud that contains your services, subscriptions, data and domains. From a basic tenant you can add the services your organisation needs from the extensive Microsoft 365 catalogue such as Outlook email, SharePoint & OneDrive for document and data storage, Teams for collaboration and communication, Forms and Bookings for customer interaction. For example, a typical small business Microsoft 365 architecture might look like this: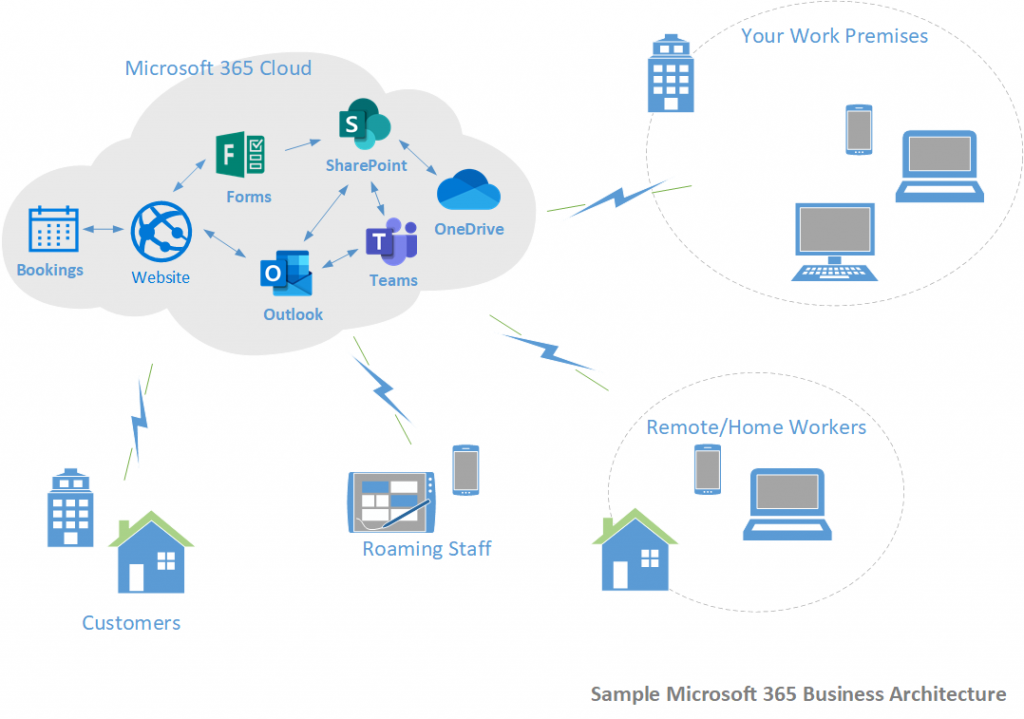 Your staff can access the Microsoft 365 resources and data using the applications they are already familiar with such as Word, Excel, Outlook, PowerPoint and Project from Windows or Mac computers, from Android or iOS mobile devices, and also via web browsers from anywhere.
Microsoft Cloud Solutions from 1Call
Whether you are just starting out, or already established we have the expertise to help you with your Microsoft Cloud journey. 1Call is a certified Microsoft Silver Partner with Small & Midmarket Cloud Solutions competency, and an authorised Microsoft Cloud Solution Provider. We have extensive experience in designing, deploying, migrating and managing Microsoft 365 and Azure solutions for New Zealand organisations and businesses.
A well designed and implemented Microsoft Cloud solution requires a focus on efficient use of cloud services and careful cost management, otherwise the benefits may be lost. You need a trusted partner with extensive experience in Microsoft architectures and cloud technologies to help you get the results you are looking for. 1Call is that partner.
To find out more, Contact Us or book a free Online Technology Consultation to discuss your needs with one of our helpful experts.