The Business Case for VoIP
Despite the growth of newer communication channels including live chat, social media, and email, studies such as the CMO Critical Channels of Choice have shown that 65% of customers still prefer to contact businesses by phone. Calling a business by phone is simple & cheap, and should be effective, fast and personal. Voice over IP ( VoIP) phone solutions enables simple, cheap, flexible and personal communication with your customers.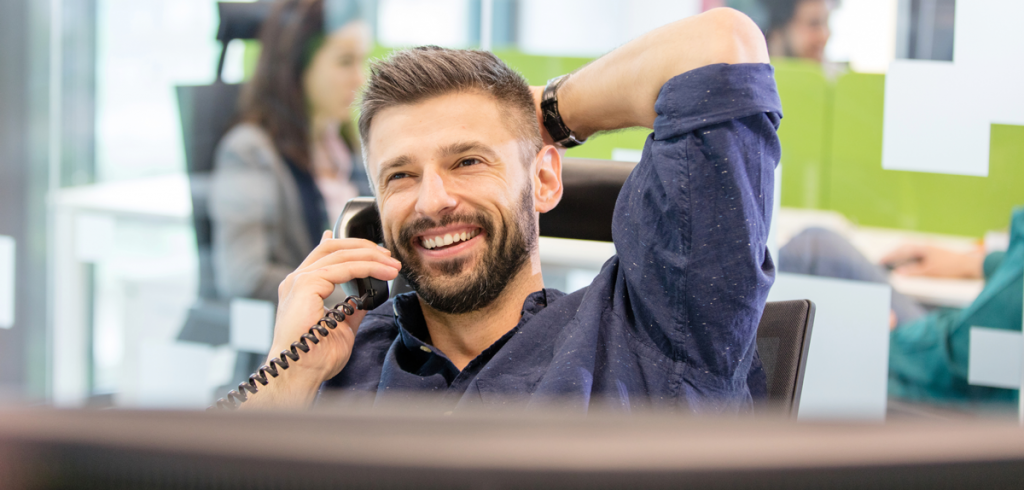 VoIP phone solutions offer businesses incredible flexibility and cost savings over traditional analogue phone lines and PBX. With VoIP your business phone numbers are no longer tied to expensive copper phone lines, and your staff are no longer tied to a hardwired phone sitting on their desk.
VoIP offers your business the possibility to:
Save on phone line rental and calling costs,
Increase calling capacity easily as needs change,
Provide customers with local numbers wherever they happen to be,
Enable flexible call handing for fluid staffing situations,
Connect customers seamlessly with staff whether they are on-premise or working remotely,
Maintain control over phone call handling and data.
How Does VoIP Work?
Simple: phone calls come in over your business broadband connection instead of fixed copper lines. Phones at your work premises can be connected wirelessly or via your network, or can run as soft phones on computers and mobile devices.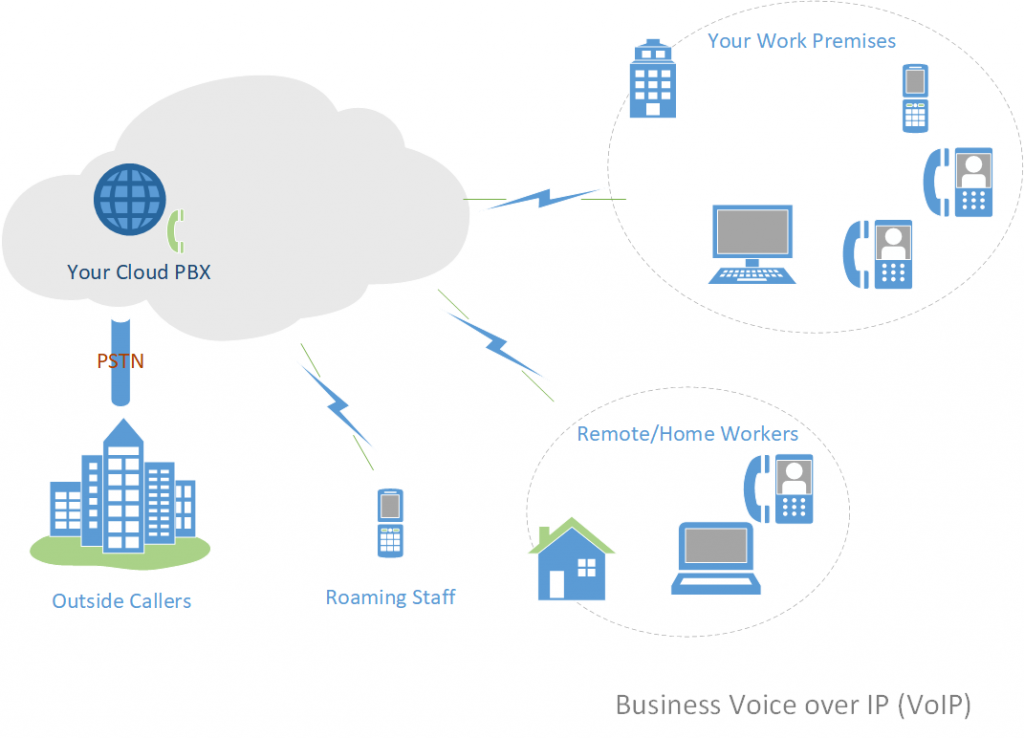 Remote office, work-from-home staff, and travelling staff can all have extensions wherever they are located that also connect over broadband or 4G mobile Internet. Calls can be transparently routed at zero cost to staff wherever they happen to be at the time.
Need flexible interactive call menus? Ring groups? Call queues? Voicemail & email integration? Low cost calling? All of these are easily achieved with a cloud or on-premise VoIP PBX solution.
VoIP Solutions from 1Call
1Call offers cloud and on-premise VoIP phone solutions from Grandstream, Zultys and 2talk. On-premise VoIP PBX offer a simple, low-cost, plug and play replacement for legacy analogue PBX systems. Cloud VoIP PBX offer the ultimate in flexibility and scalability for organisations with distributed work forces, branch offices, or global operations.
Our VoIP phones range from simple low-cost desk phones through to executive video phones, cordless DECT and WiFi portable phones, as well as softphones for Android, iOS and Windows devices.
Contact us for information, or book a Free Technology Consultation to discuss your needs.