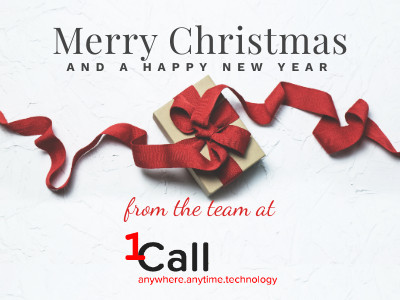 1Call will be open right through the Christmas and New Year period for all IT and computer support services, except for the statutory holiday days.
You can call us for all service requests as normal on 03-5779321 or 0800-939321.
We wish all of our customers a merry Christmas and a happy New Year!